[col12]

What is a brand?
Simply put, it is the difference between a bottle of sugared, flavoured, carbonated water and a bottle of Coca-Cola. It is the sum of the functional and emotional characteristics, both tangible and intangible, that a consumer attributes to a product or services, these characteristics are embodied in a name, trademark, symbol or design, or combination of these.
Why are brands important?
For many companies brands are their primary source of competitive advantage. Your brand is an important element for the success of your business. A strong brand that is integrated throughout your organization will distinguish your company from the competition. A recognizable and consistent brand that is well executed in the proper channels will ensure your business is top-of-mind among the target audience.
The foundation of your brand consists of your logo, website, packaging and promotional materials. Your company's entire branding features (name, logo, colour scheme, slogan, typeface, etc.) work together to create your brand.
Brand Effectiveness
Firstbase will review your brand effectiveness by analyzing four main factors: brand strategy, brand alignment, brand communication and brand execution.
Brand strategy – the long-term plan for the development of the brand to achieve specific goals
Brand alignment – every customer facing element, including: the way people answer the phone, the way the organization looks and marketing communications has a line-of-sight back to the brand promise.
Brand communication – how the message is conveyed to the target audience
Brand execution – this refers to operations; how the brand promise is being implemented to ensure a seamless customer experience, regardless of how a customer access the product or service
Branding Solutions
After an analysis of the brand effectiveness, Firstbase will work with your organization on the next steps for brand development. Depending on your individual needs, our solutions may include:
Name, identity and logo development
Brochure development
Print advertisements
Packaging and point-of-sale displays
Website design
Direct mail campaigns
Email marketing campaigns
Online advertising
The in-house creative team at Firstbase will work with you for approval and input on all stages of design and execution.
[/col12] [col12]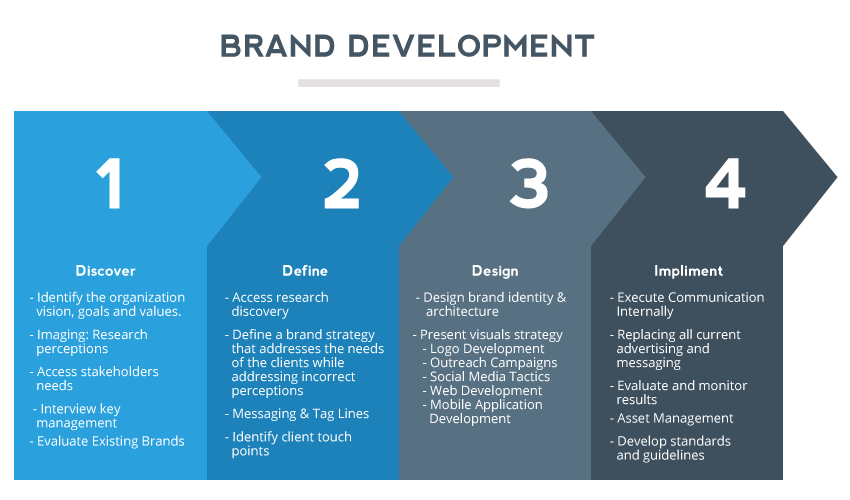 [/col12] FREE Consultation