[col12]

What is Integrated Marketing?
Integrated marketing stresses the importance of a consistent, seamless, multi-dimensional brand experience for the consumer. This means that each branding is presented in a similar style that reinforces the brand's ultimate message
An Effective Integrated Marketing Campaign…
Centers around a strong, focused brand image
Communicates through a clear, consistent voice
Maintains a consistent look and feel across all media
Utilizes traditional and digital media to promote the brand
Consistency in integrated marketing does not mean lack of creativity. Slapping a single color palate across all media or using the same tagline on a highway billboard as a product homepage is not the epitome of integrated marketing.
Instead, a marketing team must work behind-the-scenes to devise a compelling, unified voice for a brand, and transition it appropriately into every aspect of the brand's persona, from advertising to physical presence and customer service.
Who employs Integrated Marketing?
In today's shifting advertising and marketing world, integrated marketing should be on the agenda for companies who:
Advertise across multiple media
Target specific audiences
Care about the data and accountability behind their marketing campaigns
Advertise to consumers or to other businesses
[/col12] [col12]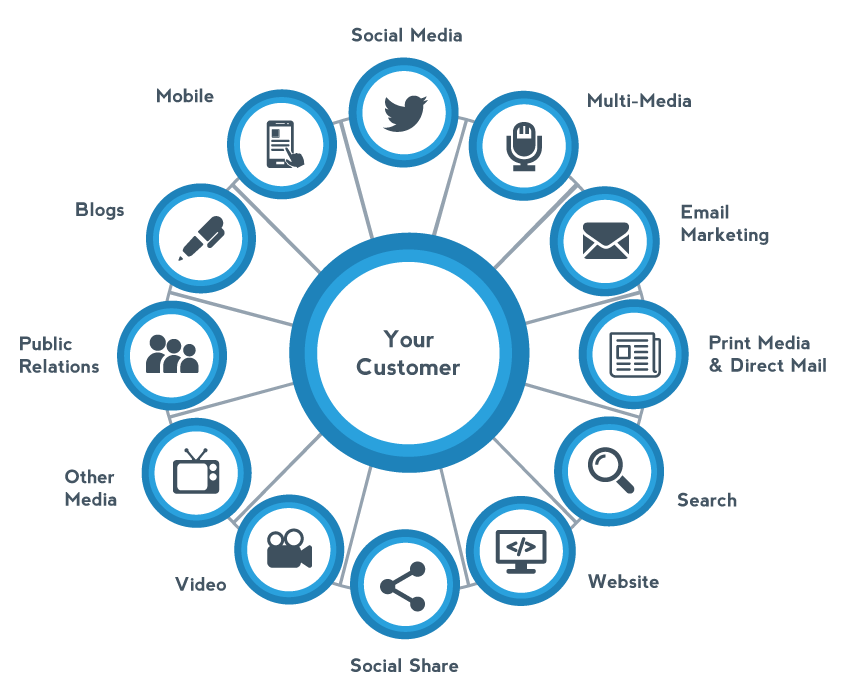 [/col12]
FREE Consultation