[col12]

MAKE CHANGES TO UNLOCK THE VALUE OF YOUR BUSINESS
There are several methods to value a business that include valuing various components of your business, including good will, tangible and intangible assets, property and management knowledge and commitment. A business valuation is a valuable tool when selling ones company.
Whether you want to sell today, or strengthen your business and unlock the value for tomorrow and grow to the next level – it's a great place to get started.
Business Valuation Process
The business valuations methodology entails the use of up to 20 valuation methods, including: Income approach, Market approach, Cost approach, Custom methods, Deal structure analysis, "What if" analysis, as well as numerous other valuation methods and financial tools.
Business valuation is a complex task. If your valuation doesn't consider all factors or if it uses inappropriate valuation methods, your business will be significantly undervalued.
Our in-house valuation specialists will work closely with you to ensure your financials represent the true value of your business.
Contact us today for a confidential discussion about how to make progress on the valuation of your business.
[/col12] [col12]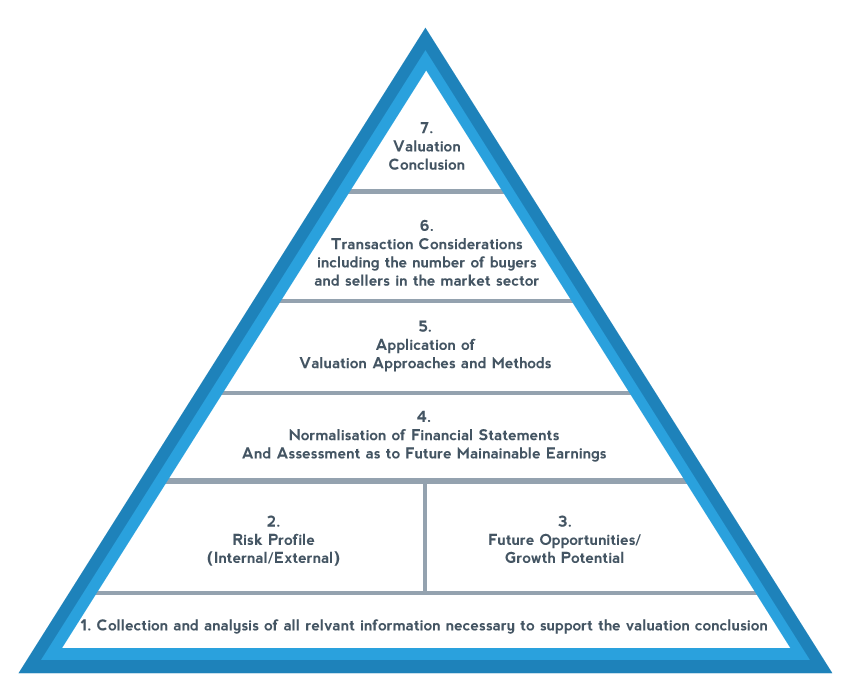 [/col12] FREE Consultation