Food Manufacturing, Production & Retail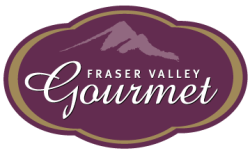 Business Overview
Fraser Valley Gourmet was founded in 2006. The company produces a premium Almond Butter Crunch candy. Although Fraser Valley Gourmet was producing a great product, the company lacked overall brand awareness and an effective marketing strategy.
In order to achieve the desired level of visibility and subsequent increase in sales, the company acquired the services of Firstbase to assist in the implementation of a complete rebranding program including packaging for product awareness campaigns.
What is Firstbase's Work?
Being seen is what counts for corporate identity. We began with a Strategic Business Plan and action plan for a minimum of 1 year. Firstbase implemented identity, packaging and marketing outreach programs to improve visibility and positioning for growth.
Strategic Business Planning
Marketing Strategy
Business Diagnostic
Business Plan
Market Research
Sales Channel Development
Regional/Remote Office Support
Branding
Business Development
Integrated Marketing Communications
Online Marketing
Advertising & PR Programs
Web Design & Development
Website Content
Graphic Design, Print & Publishing
Logo, Business Cards
Marketing Collateral & Sales Presentation Tools
Trade Show Displays & Design
Signage & Pop-up POS Displays
Packaging
Copywriting
Case Study Results…
Branding works…
The new branding, packaging, and website is a vast improvement and since being launched has yielded positive results, brand recognition and expanded
sales.
Improved profitability…
One significant development being that Fraser Valley Gourmet's Almond Butter Crunch can now be found at all Save-on-Foods locations throughout British Columbia, expanding their reach and profitability.
What our client says…
"The new brand and packaging is making a major STATEMENT, it is simply wonderful!
The comments from the retailers are amazing…they all totally LOVE the new look!"
~ Katherine Geiger, Fraser Valley Gourmet
FREE Consultation