Landscaping & Home Renovation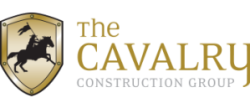 Business Overview
Cavalry Construction is a high-end landscaping and home renovation company that has been in business for over 20 years. The company specializes in creating highly creative and durable landscapes and outdoor living spaces.
The company had a number of sub-brands that were creating brand confusion. Although Cavalry Construction was performing high-quality construction services, the company lacked overall brand awareness and an effective marketing strategy.
What is Firstbase's Work?
Being seen is what counts for corporate identity. We began with a Strategic Business Plan and action plan for a minimum of 1 year. Firstbase implemented identity and marketing outreach programs to improve visibility and positioning for growth.
Strategic Business Planning
Marketing Strategy
Business Diagnostic
Business Valuation
Business Plan
Market Research
Database Research
Sales Channel Development
CRM Setup & Implementation
HR Solutions
Branding
Business Development
Integrated Marketing Communications
Database Marketing
Email Marketing Campaigns
Online Marketing
Direct Mail Campaigns
Web Design & Development
Website Content
Advertisements
Graphic Design, Print & Publishing
Logo, Business Cards, Letterhead, Stationery
Marketing Collateral & Presentation Templates
Corporate Books & Ebooks
Brochures & Flyers
Trade Show Displays & Design
Signage & Pop-up POS Displays
Corporate Apparel Design
Vehicle Signage
Video
Case Study Results…
Branding works…
The new brand and website for Cavalry Construction has helped the company achieve a stronger and more consistent message in their marketplace. Our task was to communicate the value, trust and integrity embodied by Cavalry Construction in a way that was visual and easily understood at first glance.
Improved profitability…
Cavalry continues to grow and expand their operations. This is possible primarily because of effective marketing and higher visibility, that has attracted the attention of discriminate customers who have the ability to pay a premium for a high quality service.
FREE Consultation