[top] [col8]
Enviro Vault
is a tank management solution and innovation company that has revolutionized the above-ground storage tank industry. By way of tested patents, the company pioneered and continues to develop unique internal chamber designs for above-ground storage tanks. These revolutionary designs address tank related issues such as freeze protection, spill containment, security, and safety in a manner unachievable by externally mounted systems.
Enviro Vault engaged Firstbase Business Services, after coming off a difficult year due to the global economic downturn. Sales had dropped 50% and net income had dropped an alarming $1.2 million. Firstbase was tasked with developing a marketing plan to overcome the challenges associated with the economic downturn.
[/col8][col4]
[/col4] [/top] [white] [row]
Our Work
[col3 class="check"]
Market Research
Marketing Strategy
Email
[/col3][col3 class="check"]
Direct Mail
Marketing Support
Exit Planning
[/col3][col3 class="check"]
Succession Planning
Online Marketing
[/col3][col3 class="check"]
Business Development Strategy
[/col3] [/row]
---
[row] [col6]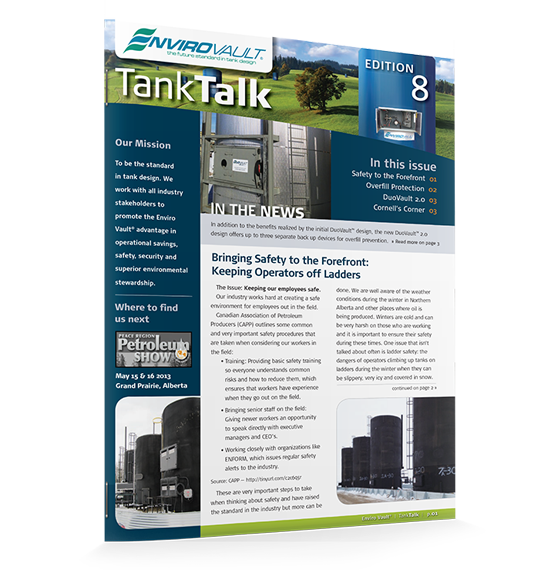 [/col6][col6]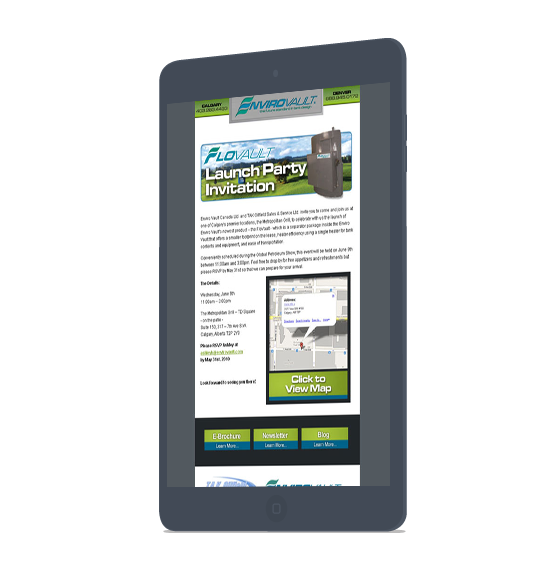 [/col6] [/row] [results-two one="Firstbase extensively researched potential customers throughout Canada and the U.S. Then we created a marketing strategy to keep Enviro Vault's product top-of-mind for their target market. We also helped Enviro Vault establish a U.S. presence to secure the business' growth in the future.
Within the first year of engaging Firstbase, sales and net income increased significantly. The next year was a record year for Enviro Vault, only to be surpassed by the next."] Two years later Enviro Vault surpassed projections for the final quarter and began marketing several new products that are guaranteed to change the way liquid is stored in above ground storage tanks.
We are extremely excited for Enviro Vault, and are proud to be a part of a company that is paving the way for environmental responsibility and sustainability in an industry not known for its stewardship.[/results-two][/white] [grey] [row] [case-study prev="http://firstbaseservices.com/success-stories/cavalry-construction" next="http://firstbaseservices.com/success-stories/fraser-valley-gourmet" style="width: 100%;"][/case-study] [/row] [/grey] FREE Consultation