Greg Spafford, Managing Director
Nearly four decades of spearheading visionary communications programs and product launches for clients in the construction services sectors provided the unique expertise behind Facilities Management Volumes One and Two.
In his early 20s, Greg Spafford boldly launched his career as an entrepreneur. His bedroom furniture retail and manufacturing company expanded quickly to include six stores, a large manufacturing facility, and two distribution centres with 115 employees.  He eventually sold the companies before moving to the United Kingdom.
From his London, UK base in 1983, Greg founded Firstbase Services, a business consulting and marketing agency. More than 100 staff in South London and Bath (Avon) served a diverse range of clients. After 1985, Greg focussed primarily in the Construction, HVAC, Architects, Contractors, Interior designers, Flooring, Furniture Systems (like Herman Miller), and various construction sub-trades.
He developed a masterful strategy to research and produce the largest B2B database in the country with over 1.2 million business records. The file (aka Firstbase) provided geo-demographic targeting that enabled precise marketing capabilities to serve clients.
His work involved consulting a wide cross section of B2B clients and end users. In the process, Greg discovered a curious issue – most end-user clients had little understanding of their premises' facilities and no knowledge how to acquire or specify goods or services from providers. Greg identified the need to connect both parties of a transaction to find a suitable fit for price and value.
As a result, in the mid 1990s, Greg wrote and produced the Facilities Management Guide Volume 1. Published as a 120-page hardcover, reference book, it became part of the curriculum at various trade schools and polytechnic centers. In addition, Greg launched the Property Helpline – with the goal of facilitating connections between contractors and end users.
For more than 35 years, Greg has expertly served the Architectural, Construction, HVAC, Building Technologies, IT, Security, and Facilities Management consulting industries. Perhaps most notably, he worked with Carrier UK, a major HVAC manufacturer, in a consulting and marketing capacity.
He has also consulted a multitude of HVAC companies in the UK and North America. This in-depth experience gave him a 360-degree perspective of how "The Built Environment" impacts human health and well-being.
Additional Industries Serviced include:

Manufacturing
Distribution
Transportation
Technology
Telecommunications
Food manufacturing and distribution
Wholesalers
Pharmaceuticals
Aviation
Security
Flooring
Glazing and Fenestration
Engineering
Greg's knowledge of mergers and acquisitions evolved over 30 years.  In conjunction with Merchant Bankers, he worked on a number of acquisitions during his tenure in the UK.  Moving to Canada in 2000, he initiated his consulting and advisory company, Firstbase Services. 
www.Firstbase.ca
and
www.Firstbaseservices.com
In 2001, he researched the North American marketplace to gain insight in the M&A sector.  As a result, Pavilion was born and nearly 20 years later is a market leader in Canada and USA.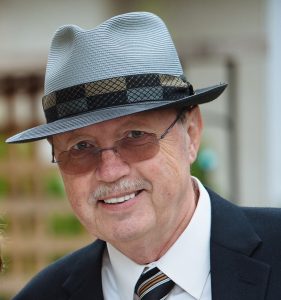 Greg Spafford is a management consultant, author and educator specializing in construction and mergers and acquisitions.
He can be reached by email at:
gspafford@pavilionservices.com
1 800 758 2922

PUBLISHED WORKS
Books:  Author of two books on Premises, Health and Safety, Building Technologies and procurement practices: The Guide to Better Decisions in Facilities Management Volume 1 and Volume 2.
White Papers:  In addition, he has published over 50 white paper reports and compiled information on the wide topics for business strategies, mergers and acquisition.